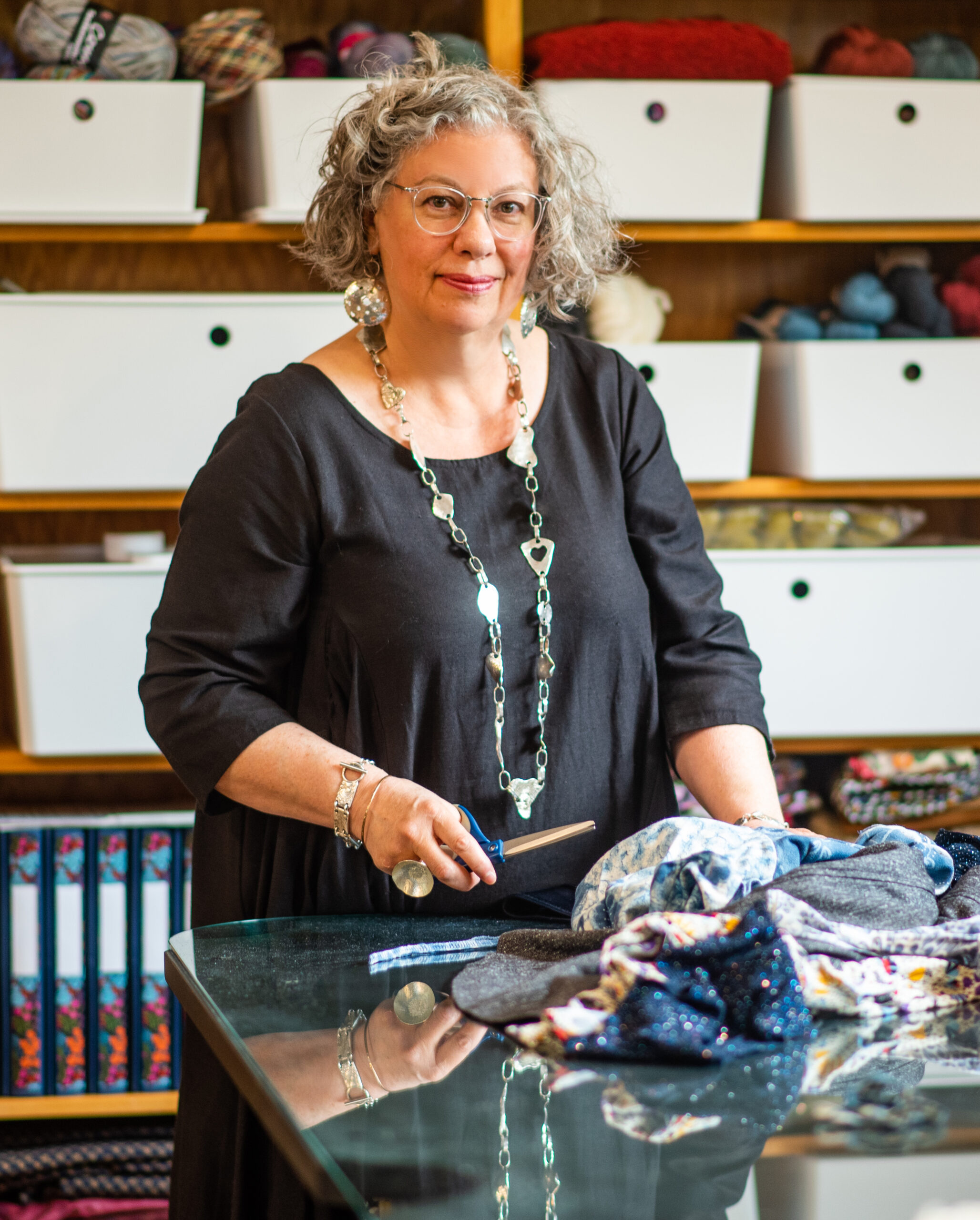 About
Born in Montreal, QC, Lucie Quintal, textile and fibre artist, calls Point La Nim in the province of New Brunswick home. On the northern shore, she lives in a quiet rural setting with her husband, Bernard Quintal, a watercolour artist.
With studies and a background in education, Lucie taught at the primary school level and also offered classes in sewing and quilt making to students and adults. She spent several years as a medical assistant before devoting herself full-time to her work as a professional artist.
Lucie has been creating and exhibiting her original hand hooked works since 2015 but her work in textile and fibre arts has seen a long career of work and teaching over the past 40 years. A member of several professional juried groups, notably, FAN (NB Fibre Art Network) and the AAAPNB (Association acadienne des artistes professionnels du Nouveau-Brunswick), her work is held in private and public collections across Canada.
Her work is inspired by her memories of childhood landscapes and the local environment surrounding her home. The hand work of her original designs created with exceptional wool and fabrics of juxtaposed loops are one-of-a-kind treasures. The balance of the neutral background shades and colourful floral and circular designs speak volumes about her exuberant and sparkling personality.
The spaces and walls inhabited by the works of Lucie Quintal exude a welcome glow. She transmits her caring and warmth through the loops of her hand hooked art.
Artist Statement
My work as a contemporary hand hooking textile artist was seeded in my youth as I watched my mother's hands stitching my school jumpers. No machines involved, with a caring attention to each single stitch, I witnessed that making involved commitment and love. I was surrounded by strong women makers and I am carrying the importance of this tradition forward through my textile and fibre art.
A life long passion, I have been hand-making in textiles and fibre and teaching for over 40 years. In 2014, I was introduced to the non-traditional hooking of Canadian artist, Deanne Fitzpatrick. Her open and original style was a perfect fit for my spontaneous and intuitive artistic process. Committed to innovation, constant exploration and questioning, my creative DNA found a new form of expression.
The mix of colours and textures of the curated hand-spun yarns, hand-dyed wool and fabric strips, up-cycled and repurposed garments, silks and found materials provide endless inspiration. I hand cut most of my strips allowing for the individual character of the raw materials to live in the work. My original designs develop from sketches of memory and life. Wild hybrid floral gardens morph into distant urban skylines. Vibrant coloured circles inhabit my surface designs as symbols of hope and determination.
As the loops of materials pierce the burlap and linen, I am fully present and intuitively select the next colour, texture and movement. One loop equals one second and as I work I mark time. My art practice keeps me hooked on life!